INTEGRATED SOLUTIONS
FOR A
POWERFUL ORGANIZATION
CONNECTIVITY
MOBILITY
SECURITY
REMOTE COLABORATION
CLOUD
WE OFFER YOU CONSTANT,
SPEED, STABILITY AND AVAILABILITY
WHICH EMPOWER
YOUR ORGANIZATION
CONNECTIVITY, MOBILITY,
SECURITY, REMOTE COLABORATION AND CLOUD SERVICES
SO YOUR COMPANY
IS ALWAYS IN OPERATION
ABOUT

US

We are a telecommunications operator that provides powerful connectivity solutions in all modalities, with national coverage and for companies of any size, with needs for continuity of operation from home, office, or remote sites.

Since 2013, we are the izzi business unit focused on attending to the technological and communications needs for corporations and Private Initiative companies in the education, hospitality, finance, health, industry, and retail vertical sectors; Public Institutions, and National and International Telecommunications Operators. We are part of Grupo Televisa, the world's most important entertainment and content generation group in the Spanish language.

We have a national presence with the attention of local experts in the 32 states of the country.
BESTEL COVERAGE MAP
We are close to you; we have more than +70 thousand kilometers of Fiber Optics, reaching Mexico's major cities.
• 2.31 TB of capacity to TIER 1
• 1,274 capacity to international and national PEERING
• 1.08 of capacity in Caches and CDN´s
• 16 outbound routes to the Internet
• <45 msec national latency
See map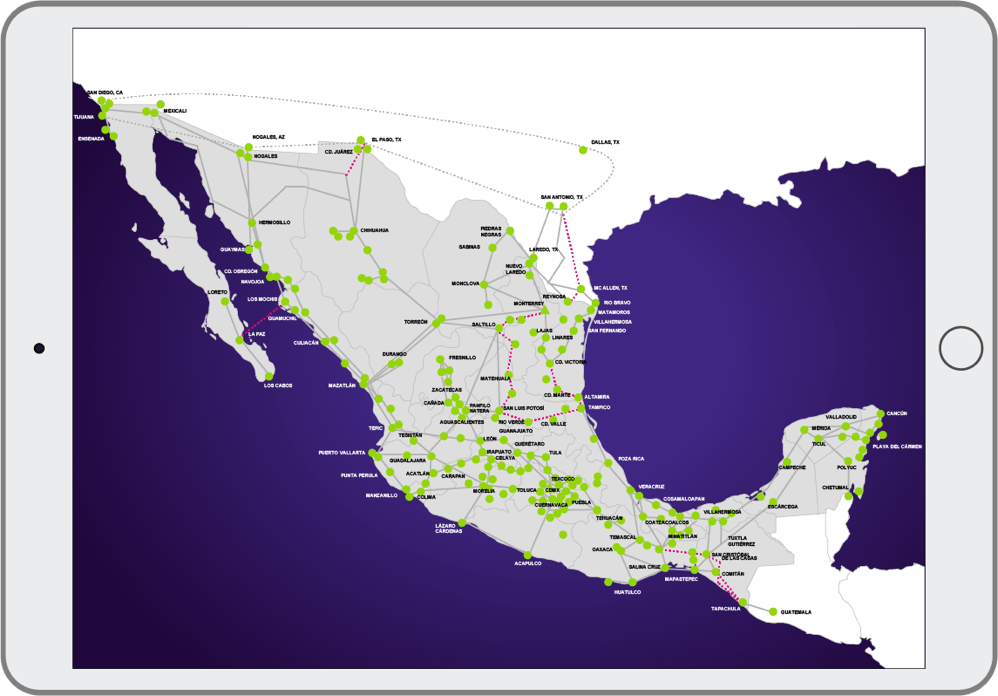 OUR MISSION
Connect public and private organizations in Mexico with reliable, innovative, and disruptive services.
OUR VISION
To be the best telecommunications company nationwide, covering all the needs of our clients
VALUES
Our values imprint a distinctive personality on the daily work of each Bestel member:
Honesty
We behave ethically by correctly fulfilling our obligations.
Respect
We treat all people fairly. We recognize the right to have an opinion.
Commitment
We do everything possible to achieve our goals.
Congruence
We do what we say.
Responsibility
We take responsibility for the results of our actions.
Loyalty
We are faithful to the principles established by the organization.
HEADQUARTERS CDMX Santa Fe
Av. Javier Barros Sierra 540 Torre II piso 3 Lomas de Santa Fe. Del. Alvaro Obregón, CP 01219 CDMX
Ciudad de México
WTC COMMERCIAL OFFICES
Montecito 38 WTC, piso 28, oficina 1, Col. Nápoles Del. Benito Juárez CP 03810 CDMX
Ciudad de México
MONTERREY
Av. Eugenio Garza Sada 1610, Nuevo Repueblo, 64700 Monterrey, N.L.
Monterrey, N.L.
GUADALAJARA
Cisne 1249 Col. Morelos, Guadalajara, Jal . 44910
Guadalajara, Jal.